One advantage of using a
plastic injection spill pallet mold
for manufacturing spill pallets is that it allows for efficient and consistent production of the pallets. The injection molding process enables the use of various types of plastic materials, such as high-density polyethylene (HDPE), and produces products with a high level of precision and consistency in terms of size and shape. Additionally, the use of a mold can reduce the amount of labor required for production, which can help to lower costs. The plastic material also makes it lightweight and easy to move around.
PLASTIC INJECTION SPILL PALLET MOLD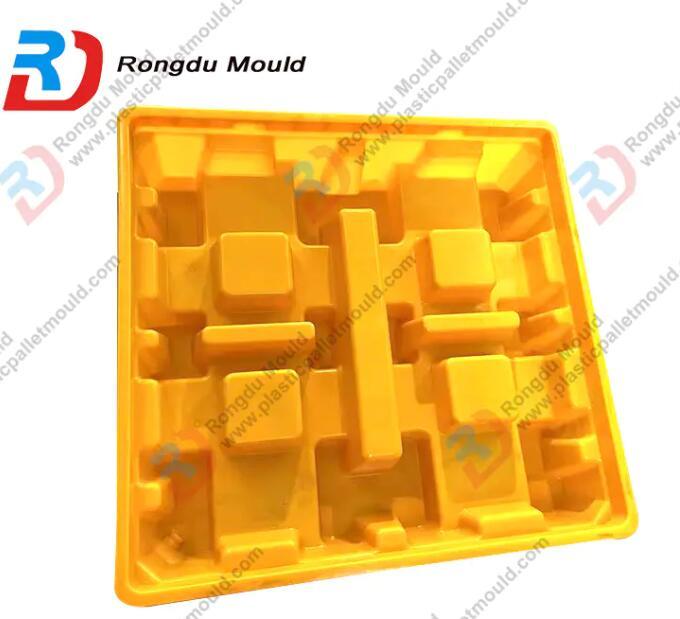 "Making Logistics More Faster" is our final achievement. So Rongdu Mould devote ourselves to logistics industrial for more than 30 years, we are on of the leaders at Pallet Mould manufacturing.
In order to support better quality pallet, Rongdu pay highly attention on the Mold Quality.  Rongdu have strong design team, we make many optimizations from hot runner system, cooling system, ejection system, and using well standard mold raw material, like HP20,H718,2738,S136 etc.
Rongdu Mould support more than 600 sets mould, including more than 500 sets pallet mould annually, and won a good reputations from our regular customer.