It sounds like you are describing a type of mold used for manufacturing a net vegetable crate or turnover box made from light plastic through injection molding. Injection molding is a manufacturing process where molten plastic is injected into a mold cavity, where it cools and solidifies into the desired shape.
The mold you are describing is likely a high-precision mold, meaning that it is designed and manufactured to very tight tolerances to ensure that the final product is consistently produced with a high degree of accuracy and consistency. This type of mold may be used for producing high-quality, precise plastic parts in large quantities.
high precision light plastic injection net vegetable crate container turnover box mold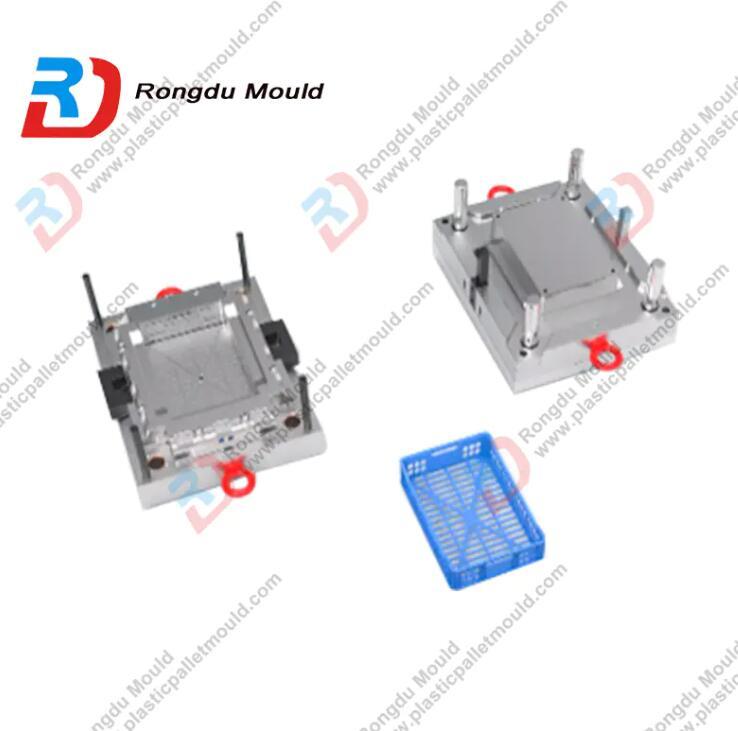 "Making Mold More Value" is our final achievement. So Rongdu Mould devote ourselves to logistics industrial for more than 30 years, we are on of the leaders at Crate Mould manufacturing.
In order to support better quality Crate, Rongdu pay highly attention on the Mold Quality.  Rongdu have strong design team, we make many optimizations from hot runner system, cooling system, ejection system, and using well standard mold raw material, like HP20,H718,2738,S136 etc.
Rongdu Mould support more than 600 sets mould, including more than 100 sets crate mould annually, and won a good reputations from our regular customer.