A
logistics transportation storage plastic container
, also known as a turnover box or pallet mold, is a type of reusable container used to store, transport, and handle materials in various industries, including manufacturing, warehousing, and distribution. These containers are typically made of durable plastic and are designed to withstand the rigors of repeated use and handling. They are often stackable and can be easily moved with a forklift or pallet jack. They are also easy to clean, maintain, and repair. The turnover or rotation of these containers is also easy and efficient, making them a popular choice for many businesses.
1200X1000X700MM LOGISTICS TRANSPORTATION STORAGE PLASTIC CONTAINER TURNOVER BOX PALLET MOLD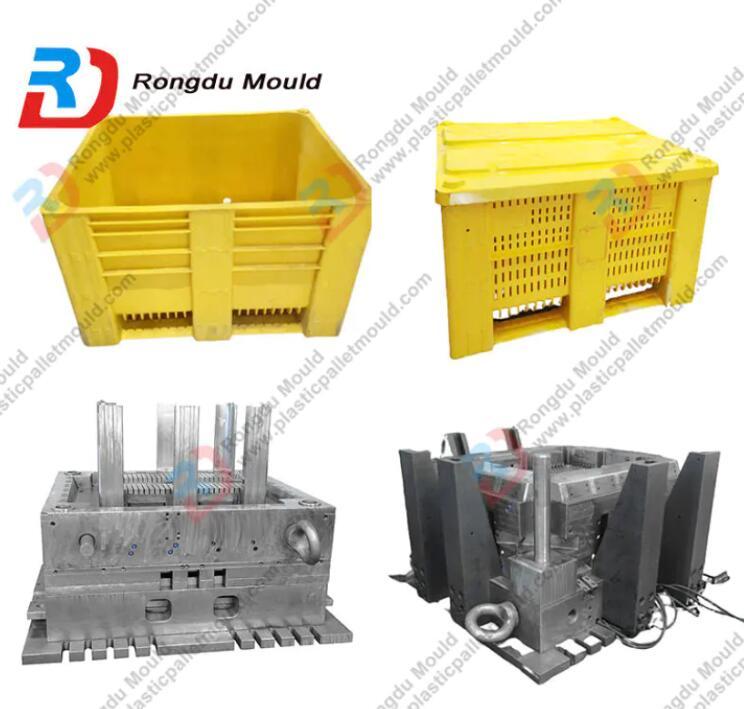 "Making Logistics More Faster" is our final achievement. So Rongdu Mould devote ourselves to logistics industrial for more than 30 years, we are on of the leaders at Pallet Mould manufacturing.
In order to support better quality pallet, Rongdu pay highly attention on the Mold Quality.  Rongdu have strong design team, we make many optimizations from hot runner system, cooling system, ejection system, and using well standard mold raw material, like HP20,H718,2738,S136 etc.
Rongdu Mould support more than 600 sets mould, including more than 500 sets pallet mould annually, and won a good reputations from our regular customer.